Ranking things
I'd love to be able to rank things like a lot of other bloggers do - favorite books, movies, etc. - but I just find it far too difficult. I think the problem for me is that I'd remember one or two items while forgetting ten, and then when I'd publish the list, I'd feel like an idiot for leaving things out. Because how can you have a definitive list of something when the list keeps changing?
So what I think I'll do is to figure out ahead of time what category to rank, then spend some real time thinking about what the best of that category is. Or just ignore it altogether.
Until then, I'll just make stuff up, like the Top 10 Least Likely Fried Foods (#7: Jell-O) or something along those lines.
For no reason whatsoever, here's a picture of a gibbon: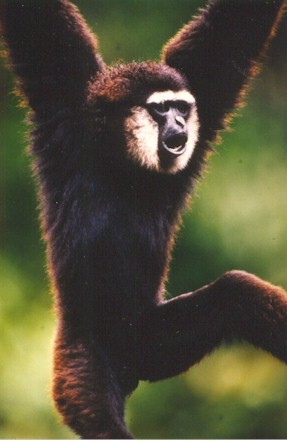 Okay, then.